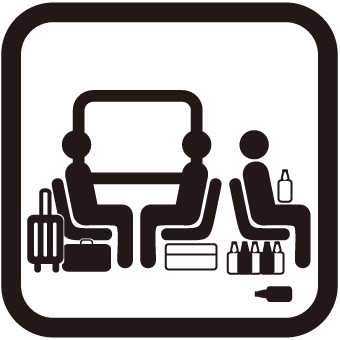 Yung-Shan Tsou>




born in Taipei, Taiwan




lives and works in Berlin




Since 2011 member of BBK Berlin




mobile:+49 174 624 38 42


email:

yungshan.tsou@gmail.com

Yung-shan Tsou is a Berlin-based Taiwanese artist whose work involves handwriting and bookmaking as conceptual artistic expressions. After completing her Meisterschüler study at the Weißensee Kunsthochschule Berlin in 2011, Tsou exhibits her growing folio of works via diverse exhibitions. 2011 she had her solo exhibition "Silent Years" in the Gallery VBM20.10 CONTEMPORARY ARTS&DESIGN Berlin; she also participated in the exhibition "Possible Arts" in Kunsthaus-Viernheim. In 2012 she curated and took part in the exhibitions "Book-Like Objects" in tamtamART Berlin and "Typosphäre – The Current Positions of script-/ imagery" in Galerie im Turm Berlin. She was one of the finalists of NOPX|artbook 2012|2013, International Contest of Artist's Books in NOPX, which was held in Turin, Italy; then she was shortlisted in KALEID 2015 London "Artists Who Do Books". In the meantime she built up her own edition "Luftschlösschen". Its first project is a CD production of an audio play

Heinzelmenschen

. Her artist's books are collected in USA, Canada, UK, Germany and in Taiwan.

Collaterally, Tsou has been intensively involved in novel writing since 2011. In 2013 she won the first prize of Taoyuan County Creative Writing Awards in the category of short stories in Taiwan. She has two published novels: THE WAITING ROOM. Its French version

La Salle d'attente

was published in September 2016. A TRAVELER'S GUIDE TO RIDE-SHARING, was rendered into the music piece

Falling Farewell

and premiered by Kammerensemble Neue Musik Berlin in

Innovation Series Soundscape—Literature into Music

in 2014. 2015-2017 she took part in the Taiwanese-German literature exchange program. Now she is working on a new novel project.


Education
2011




Meisterschülerin at

Weißensee Kunsthochschule Berlin

2008


Erasmus Scholarship, Fine Arts at the Universidad Barcelona


2002-2010



2002-2010 Textile and surface design at Weißensee Kunsthochschule Berlin, ended with degree of Diplom


Recognitions


2017-2018



Literature Grant holder of National Culture and Arts Foundation, Taiwan

2017



International writers' residency in Château de Lavigny, Switzerland

2016



Artist residency at Santa Fe Art Institute, USA; Taiwan Ministry of Culture Fellow

2016



Artist residency at Camac Art Centre, France; Taiwan Ministry of Culture Fellow

2015



Shortlisted in KALEID 2015 London "Artists Who Do Books"

2015



Grant holder of "Books from Taiwan", funded by Taiwan Ministry of Culture

2013/2014




Grant holder of Taipei Book Fair Foundation,

funded by Taiwan Ministry of Culture

2013




First prize winner of 18th Taoyuan County Creative Writing Awards in the category of short stories

2013




Grant holder of

National Museum of Taiwan Literature, Taiwan



2013




Finalist of NOPX|artbook 2012|2013, International Contest of 
Artist Books, Turin, Italy

2011



Finalist of 2011 TSMC Literature Prize, Taiwan,
novel "The Waiting Room" (in traditional Chinese)


Publications
2017



short stoty: Driesprong, Tijdschrift Terras, Amsterdam
2016/2017


novel: The Waiting Room (extract), Absinthe: A Journal of World Literature in Translation, issue 22: Pen & Brush, Ann Arbor, Michigan
2016



artist's books: Heinzelmenschen (audiobook), Edition Luftschlösschen, Berlin

2016



novel: La Salle d'attente, Piranha éditions, Paris

2013-2015


artist's books: flip!s, Berlin

2014



novel: 鐵道共乘旅遊手冊 (A Traveler's Guide to Ride-sharing,
traditional Chinese version) ISBN: 9789866026867, Taipei

2013



novel: 等候室 (The Waiting Room, traditional Chinese version) ISBN:9789866026379, Taipei


Reviews/Interviews (selected)



Selected exhibitions
2018



Back to Pages: Artists' Books, Bananafish Books and Gallery, Shanghai, China
2018



Cross-Domain Reading & Writing: A Biblio-ecology, Taipei Fine Arts Museum, Taipei, Taiwan

2017



Our Gaze, solo exhibition; SinArts Gallery, The Hague, Netherlands

2016



SFAI140, Santa Fe Art Institute, USA

2016



Book Semiotics, Santa Fe Art Institute, USA

2016



Cabinets of curiosities: intermediate worlds of visible and invisible creatures, Alter Friedhof St. Marien–St. Nikolai, Berlin

2016



26th KOUSAKU exhibition: People who plant a tree, 21st Century Museum of Contemporary Art, Kanazawa, Japan

2014


Touring exhibitions of documents about making "A Traveler's Guide to Ride sharing", diverse independent bookstores, Taiwan
2014



Book presentation in Taiwan Pavillon at Frankfurter Book Fair

2013



The 4th Sheffield International Artist's Book Prize and Exhibition, Sheffield U.K.

2013



102年度國立臺灣文學館好書推廣主題書展,

National Museum of Taiwan Literature, Tainan, Taiwan



2013




NOPX|artbook 2012|2013, International Contest of Artist Books in

NOPX, Turin, Italy
2013



Abwesend, anwesend, solo exhibition; Joie Éternelle, Taipei, Taiwan

2012



Typosphäre – The current positions of script-/ imagery, Galerie im Turm Berlin

2012



Book-Like Objects, tamtamART Berlin

2011



POSSIBLE ARTs, Kunsthaus-Viernheim
2011




Silent Years,

solo exhibition

; VBM20.10 CONTEMPORARY ARTS & DESIGN Berlin

2010



The Incredible 10 und Friedichstadt Zentral - experimental music- und art festival Dresden

2009



Voyage Voyage!, Galerie Bild Plus Berlin

2008




Anonyme Zeichner #9, art space Kreuzberg/ Bethanien Berlin



2006



Segmente des Alltag, solo exhibitions; art space Polymar und Bona-Preiser-Bibliothek Berlin

Collections
| | | |
| --- | --- | --- |
| 2017 | | book collection, The Ledig-Rowohlt Foundation, Switzerland |
| 2016 | | artists book collection, Santa Fe Art Institute, New Mexico, USA |
| 2016 | | artists book collection, Denison University Library, Granville, Ohio, USA |
| 2013-2016 | | private collections in Canada, Germany, Taiwan, USA |
| 2013 | | The AGYU artist book collection, The Art Gallery of York University, Toronto, Canada |
| 2011 | | private collection in Taiwan |